Why Should You Choose Aluinium Tile Ceiling?(为什么选择铝扣板
Lay on Tile Ceiling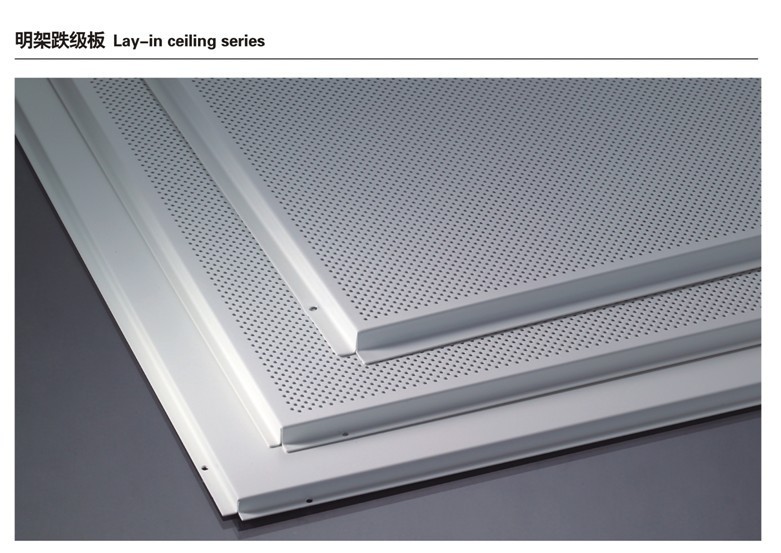 Products caters specifically to your metal ceiling needs including tile ceilings at incredibly reasonable rates and quality that is beyond impressive.With a panel size of 575mm*575mm*0.7mm, the aluminium tile ceiling come in a standard powder coated white colour and side notes including Non perforated and Perforated black tissue. Aluminium tile ceiling are rapidly popularizing due to factors like increased durability, better looks and more versatility as compare to other materials like plaster.
Why Should You Choose Aluminium Tile Ceilings?
For added value to your home.Not only are these tiles durable, but also very urbane that add a touch of elegant to your premise.
For additional strength to your home structure.Since they are metal or aluminium made, tile ceilings are resistant to most types of environmental damage and therefore do not crack, chip or break easily.
A big drawback of tile ceilings made out of other materials for instance plaster is that they are not water-resistant and therefore get dameged easily and call for costly maintenance. Aluminium tile celings on the other hand are moisture-resistant and hence eliminate the chance of any water accumulation or condensation that may damage the structure.
The tile ceilings are lightweight and can be easily installed even as a DIY task, hence eliminating the need for expensive installers and engineers.
Case for Lay In Aluminium Ceiling