Type of Aluminum Ceiling used in Building Construction
Type of Aluminum Ceiling used in Building Construction
Now we will discuss types of ceiling. This would give an idea to decide what would work best for a new building construction as you have many options for the same.
Acoustic ceilings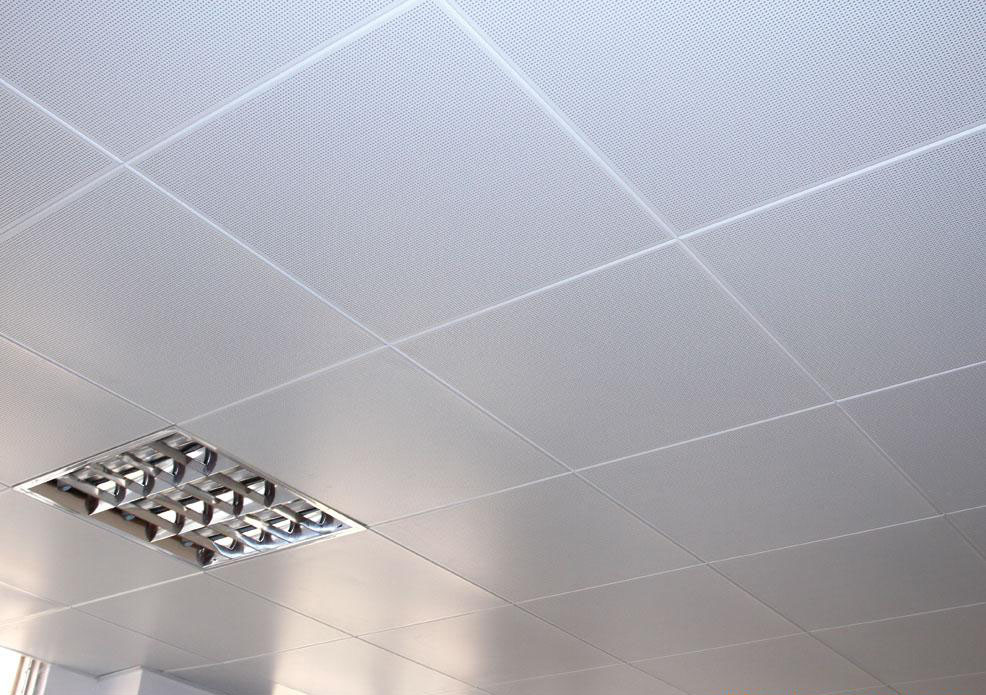 Suspended ceilings
Aluminum Acoustical Ceilings
This ceiling is mainly implemented to control sound reverberation in a hall where there is the possibility of large sound propagation to make the hearing comfort zone. The aluminum acoustic ceiling material is made from aluminum alloy materials that would absorb sound energy unlike other materials like plaster or gypsum ceilings.
These materials do not reduce transmission of sound between the spaces. They result in a reduction in the amount of sound that reflects into space. Hence it can be used to bring the modify acoustic character of space
.
The performance of the aluminum ceiling material in terms of sound absorption can be expressed in terms of noise reduction coefficient(NRC). An NRC of 0.85 means that a ceiling material absorbs 85% the sound that reaches it, and an almost 15%s back to the room.
Most of the acoustical ceiling NRC range from 0.5~0.9. This value is found to be 0.10 for plaster and gypsum ceiling board materials
2.Aluminum suspended ceiling
This is the one that contributes to fire-resistance in commercial and residential construction. In the case of a dropped ceiling( the other name of suspended ceiling), the rating is achieved by the entire system, which includes
The structure above, from which the ceiling is suspended. This can be a concrete floor or a timber floor
The suspension mechanism
The lowest membrane or dropped ceiling

Between the structure that the dropped ceiling is suspended from and the dropped membrane, there is frequently some room for mechanical and electrical piping, wiring and ducting to be incorporated.
An independent ceiling can be constructed which has a separate fire-resistance. Such systems must be checked without the benefit of being suspended from a slab above so that it can hold itself up. This type of ceiling would be installed to protect items above from fire.
Message
If you have any suggestions or question for us.Please contact us.