How the clip-in aluminum ceiling tiles manufactured?
How the clip-in aluminum ceiling tiles manufactured?
Aluminum ceiling tiles specifically aluminum ceiling tiles are very popular to be applied to public projects. Nowadays, for its modern effect, easy to clean,waterproof, higher fire rating to other ceiling products, they are wildly installed in office area at many companies. Someone may be curious to know how this aluminum ceiling tiles were made manufacturing factory.
This article will explain and show you the process on how this product are manufacturered by taking clip-in aluminum ceiling tile for example.
Basically there are two steps to manufacture the clip-in aluminum ceiling tiles
Step1 sheet cutting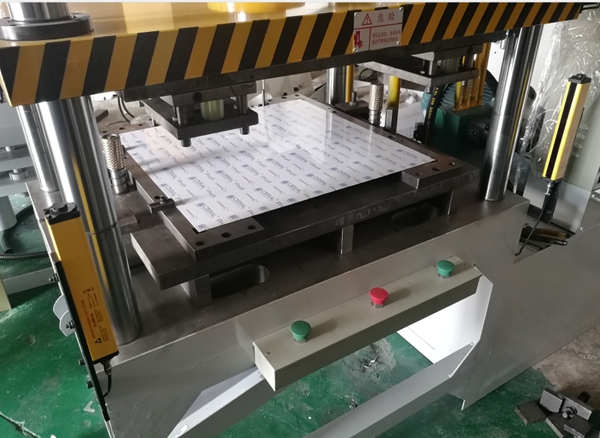 The dimension of the material known as aluminum sheet would be 634mm*634mm or 654mm*654mm,
it depends on a vary height of aluminum ceiling you want to produce. The aluminum sheet's surface is pre-painted at material factory, you can customize into different colors or forms like plain or perforated.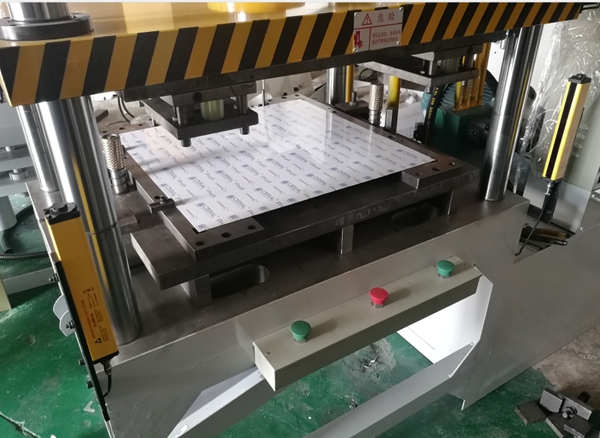 Put the aluminum sheet on the mold which fixed on a 40 ton hydraulic machine to finish the corner cutting .

Step 2. Shape Forming
Same as the step 1, coming to this step, send the aluminum sheet to the mould which fixed onto the next higher 120 ton hydraulic machine to form the final shape. Check the finished corner to be formed as following.

After quality checking and packing into carton, the ceiling tiles can be delivered to your construction site or decoration place to install. Use the tee channel when install this clip-in aluminum ceiling tiles.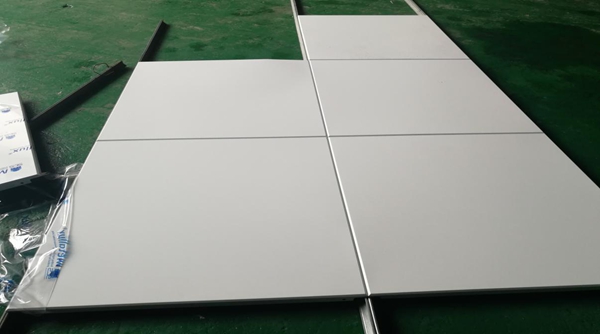 Of course, it is recommended that install the tiles on the ceiling rather than put them on the ground would be a professional way and easy to check the flatness and do adjustment in time.
The entire production process for aluminum ceiling- clip in type.

Message
If you have any suggestions or question for us.Please contact us.