Aluminum baffle ceiling&metal suspended ceiling
Product Description:
Adopt high-quality aluminum alloy real materials with standard mould, make the ceiling tile install smooth and easy.
Adopt high quality and ECO-Friendly surface treatment technologies, such as wooden/stone color coated, spray painted, etc. make the ceiling tile beautiful and matching to various spaces.
Product Applications
Supermarkets, Shopping malls, Shops.
Outdoor facilities, Gas station, toll station.
Subway station, Railway station, bus station, airport
Schools, offices, meeting rooms, bookstores, stadiums
Product Advantages
1.Durability
Good materials and sophisticated fabrication technology ensure durability of ceilings throughout their lifespan.
2.Environmental
Aluminum ceilings does not contain harmful substance to environment. The aluminum alloy is recyclable and reused
3.Sound Absorbing
Sound absorption function will be increased vastly by perforated holes and non-woven fabric, which is anti-inflammable
4.Beauty:
Modern style of ceiling like the u baffle ceiling and water drop screen ceiling bring a strong sense of layers. All aluminum panel ceiling can perfectly match the light system;
5.Quality control:
6 years development, we have established our quality control system to meet customer's request, with 10-15 years quality guarantee.
6.Professional architect:
We have 8 architects and we can provide the drawings according to customer's projects and customized designs are accepted;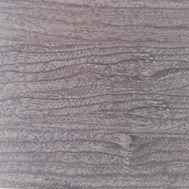 Main Product Features:
(1)Clip-in aluminum ceiling is made from high quality aluminum panels (0.6mm-1.2mm thick).

(2) International standard 1100H24, 3003H24, or 5005H24 aluminum alloy depending on requirements; galvanized iron and stainless steel are made available as well.

(3)Advantages of clip-in aluminum ceiling:
A: light weight, high strength
B: shock resistant, water proof, fire proof, anti-corrosion, anti-fouling
C: simple structure, easy installation and maintenance
D: clear edges and minimized gaps between tiles greatly improve aesthetic effects.
Message
If you have any suggestions or question for us.Please contact us.